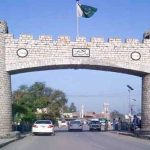 PESHAWAR: Disgruntled Pakistan Tehrik-e-Insaf (PTI) Ziaullah Afridi on Wednesday submitted a resolution in the Khyber Pakhtunkhwa assembly secretariat against the 'Billion Tree Tsunami' project, which has been under scrutiny due to its magnitude and contradicting data.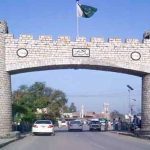 The resolution challenges claims by PTI chief Imran Khan that 1.12 billion trees have been planted during the forestry drive.
It urges an inquiry by the National Accountability Bureau (NAB) into alleged financial irregularities in the project, and also calls for punishment for those involved in the alleged scandal.
Imran Khan claimed that 1.12 billion trees were planted under the mega project, whereas official government documents reveal that only 20 per cent, or about 240 million trees, were actually planted, the resolution states.
Recently, official documents of the KP government failed to correspond with the claims made by the PTI chief regarding the Rs12.5 billion project. According to the documents, around 65 per cent (759 million) of the 1.18 billion figure was actually counted under the head of 'natural growth' of new plants in forests and other areas. 153 million, 13 per cent, of the plants were distributed free of cost to the public, with no precise knowledge of their fate.
The documents also called into question financial transparency of the project, validating fears raised by the opposition parties and other quarters in the province regarding alleged misappropriation of funds by local influential and government favourites owing to the massive scale of the project and the inability to directly monitor it other than relying on lower staff of the KP Forests Department.
It is also worth noting that in August last year, an investigation within the government departments revealed that 145 officers of the KP Forest division were found involved in corruption.
Legal action was taken against those 145 officers, whereas 44 officials were forcefully retired due to misappropriation of funds and other reasons regarding the project.
The Billion Tree Tsunami project aims to turn around deforestation and increase the province's forested area by at least two per cent. About 40 per cent of the country's remaining forests are in KP province.