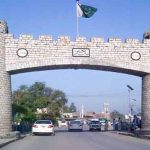 PAKPATTAN: Pakistan Tehreek-e-Insaf's (PTI) leader Ahmed Raza Maneka parted ways with his party saying he did not want to remain even a party worker.
Addressing a press conference in Pakpattan on Saturday, Maneka said that his companions – eight to ten people – also have decided to leave the party.
He added that PTI Chairman Imran Khan did not meet any party leaders whenever he visited Pakpattan adding that the party leadership was oblivious to his team.
Maneka said he would contest the elections the next general elections and would chalk out the future course of action in a few days.
Ahmad Raza Manika was the district president of PTI in Pakpattan.