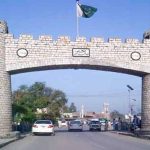 LAHORE: Pakistan Tehreek-e-Insaf (PTI) lawmaker Dr Murad submitted on Wednesday a resolution seeking the resignation of Punjab Law Minister Rana Sanaullah in the provincial assembly.
The resolution states that according to the Model Town inquiry report, the planning of the 2014 incident was done under the supervision of Sanaullah.
PTI Chairman Imran Khan in a tweet on Wednesday said that after the release of the Justice Ali Najafi commission report, Chief Minister Shehbaz Sharif and Rana Sanaullah should "immediately resign for [the] killing of Pakistani citizens."
The Government of Punjab, following orders by the Lahore High Court, released on Tuesday the Justice Ali Baqar Najfi commission report on the 2014 Model Town incident.
The incident on June 17, 2014, had claimed lives of at least 14 workers of the Pakistan Awami Tehreek (PAT) and left around 100 others injured during an 'anti-encroachment operation' by Punjab Police outside Idara-e-Minhajul Quran in Lahore's Model Town.
The Justice Najafi commission, while terming the June 2014 tragedy in the "most unfortunate incident" in the country's history, said that police tried to cover up the facts regarding who gave orders to open fire on protesters.
The report states that PAT chief Tahirul Qadri announced a long march from Rawalpindi to Lahore on June 23, 2014. Sanaullah had said they would not let Qadri achieve his objectives.