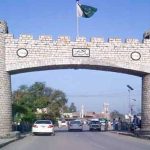 ISLAMABAD: Pakistan Tehreek-e-Insaf (PTI) has decided to file a review petition in Supreme Court against apex court verdict in NA-110 rigging case.
The decision to file the review petition was taken after meeting of senior lawyer Babar Awan and Usman Dar with PTI chief Imran Khan in Bani Gala on Thursday.
It was agreed in the meeting that there are authentic proof for the disqualification on Khawaha Asif. The meeting also reviewed different legal aspects of the case.
Usman Dar will file the review petition after the announcement of detailed judgment of the case.