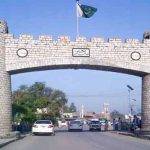 ISLAMABAD: Pakistan Tehreek-e-Insaf (PTI) Chairman Imran Khan on Sunday rescheduled his party's Raiwind march and announced that he would lead rally to Raiwaind on September 30.
Imran Khan made the announcement while addressing workers convention in Islamabad. "On 30th, I ask everyone who is part of PTI, from GB to Sindh, across Pakistan, you have to reach Raiwind" Imran Khan said.
The Raiwind march is aimed at pressing the government hold inquiry into Panama Papers that revealed off shore holdings of Prime Minister Nawaz Sharif's family.
"Raiwind kisi kay baap ki jageer naheen hai….it's a part of Pakistan and the march preparations will commence from 24th," he said while responding to accusation that the PTI chairman is willing to march to the residence of Nawaz Sharif.
"This is a defining moment; if you do not stand for yourselves now they will destroy you. This is a mafia," the PTI chief told his supporters.
"Come to Raiwind in convoys and keep one lawyer with each convoy. If anyone tries to stop them, the lawyer will tell them that we have a right under the constitution to hold peaceful protest," Imran said.
"If there is any kind of violence incited against our peaceful march, we will protest across Punjab streets and Sharif brothers will be responsible."
"We will remain on the country's streets until we make the prime minister Nawaz Sharif accountable," he added.