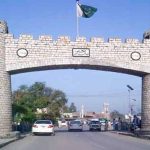 LAHORE: The Pakistan Tehreek-e-Insaf (PTI) will hold a rally in Sheikhupura today. PTI chief Imran Khan will address the rally in the evening.
The party has been holding rallies across Punjab and Sindh in a bid to galvanise supporters for the general elections as well as to put pressure on the ruling party in light of its legal and political troubles.
Speaking in Jaranwala on Friday, Imran had said his party would support Pakistan Awami Tehreek chief Tahirul Qadri until it gets justice in the Model Town incident.
The incident, an anti-encroachment operation at the PAT office in Model Town, Lahore in June 2014, left 14 PAT workers dead and around 100 injured.
Imran alleged that the Sharif brothers caused the deaths of 14 people, adding that such incidents will increase if silence is maintained.
The Punjab government, at the behest of the Lahore High Court, made the report for the Model Town incident public on December 5.
The report was drafted by Justice Baqir Najafi and termed the 2014 tragedy as the "most unfortunate incident" in the country's history.
Following the report being made public, the Pakistan People's Party also threw its weight behind the PAT, demanding Punjab Chief Minister Shehbaz Sharif's resignation.
The PTI and Pak Sarzameen Party have also joined PAT in its call for the chief minister's resignation.