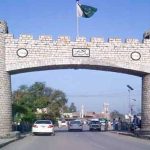 ISLAMABAD: Pakistan Tehrik-e-Insaf (PTI) PTI leader Naeem ul Haq has urged Election Commission to issue notification of Imran Khan as winning candidate from two constituencies of NA-53 and NA-131.
Talking to newsmen in Bani Gala this afternoon, he also requested President Mamnoon Hussain to delay his foreign visit on 16th of this month, so that Imran Khan could take oath from him as Prime Minister of Pakistan.
Responding to a question regarding yesterday's opposition parties' protest, the PTI leader said it is their democratic right.
To another question, he said readiness of opposition parties to take oath during the first National Assembly's session indicates that they have collectively accepted the election results.