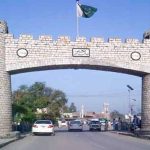 LAHORE: Pakistan Tehreek-i-Insaf (PTI) leaders Aleem Khan, Zulfiqar Shah and Atif Khan have filed petition for vote recounting in their respective constituencies to returning officers (RO).
The petitioners in their petitions submitted to concerned ROs have maintained that hundreds of votes were rejected intentionally.
They requested the ROs to initiate recounting in their constituencies.
Meanwhile, recounting on the request of PTI's Usman Dar is underway for Sialkot's NA-73 constituency.
PML-N leader Khawaja Asif defeated Dar by a margin of 2000 votes.