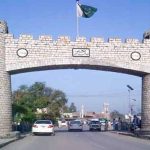 DOHA: Pakistani nationals will now be able to obtain a visa for Qatar on arrival for a period up to 30 days.
According to Qatar Airways website, Pakistani nationals with a valid passport for a minimum of six months from arrival date will be able to obtain a visa on arrival.
Pakistani nationals would also need a return or onward ticket and can apply for extending their stay beyond 30 days. For a stay longer than 30 days, a residence permit would be required, added Qatar Airways.
Earlier, Qatar announced a visa-free entry programme for 80 nationalities to stimulate air transport and tourism.
Interior ministry official Mohamed Rashed al-Mazroui had said the nationals of 80 countries would only need to present a valid passport for entry to the energy-rich Gulf state which is to host football´s 2022 World Cup.
Nationals of 33 countries will be authorised to stay for 180 days and the other 47 for up to 30 days, periods which are renewable a single time.
The move came after Saudi Arabia, as well as Bahrain, the United Arab Emirates and Egypt, have since June 5 imposed a boycott on Qatar, accusing the emirate of fostering extremist groups and of close ties to Iran.