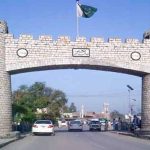 KARACHI: Quetta Gladiators fought their way to ultimate victory against Peshawar Zalmi in the title match of the Pakistan Super League 2019 at the National Stadium in Karachi on Sunday.
The occasion marks the side's first victory after having reached the final on two previous occasions.
Zalmi had set a lower-than-expected target of 139 runs, which the Gladiators chased down effectively in 17.5 overs.
Earlier, the Gladiators had won the toss and decided to field first against Zalmi.
Zalmi skipper Darren Sammy had expressed hopes after the toss that the side would be able to put up a target of 180 runs or more but they fell much shorter than that owing to the constant onslaught of the Gladiators' bowlers who restricted them beautifully.
The first wicket to go was that of Imamul Haq who went down courtesy Mohammad Hasnain for 3 runs off 4 balls at 1.3 overs.
Kamran Akmal soon followed when he was dismissed off Mohammad Nawaz's delivery at the end of the 4th over. He put up 21 runs off 15 balls.
Shoaib Maqsood was the third man down, caught at long off by Rossouw owing to a witty slower delivery by Bravo. He scored an even 20 runs off 20 balls.
Umer Amin was next, caught out by Sohail Tanvir off Mohammad Hasnain's delivery at deep mid-wicket. He put up 38 runs off 33 balls and was the top scorer for the side.
Nabi Gul was caught out at 14.4 overs attempting to score a big one by Ahmed Shehzad at deep mid-wicket. Fawad Ahmed claimed this one. Gul made 9 runs off 12 balls.
It was then up to Kieron Pollard and Darren Sammy to rescue the side. Unfortunately, Pollard did not stick around for much longer as he was edged out to the keeper by Mohammad Hasnain, who with this wicket had claimed his third.
Pollard scored a disappointing 7 runs off 12 balls.
Sammy and Wahab Riaz were in a desperate attempt to add runs in the last three overs.
The last over saw the fall of Riaz at the second last ball when he was run out by Mohammad Nawaz. He put up 2 runs off 18 balls.
Sammy was the last man to go, fighting until the very end. He hit a full toss down to long on and was caught out by Mohammad Nawaz off Bravo's delivery.
In response, Shehzad scored a brilliant half-century, the only player to have done so in the match. Though his 50 came up at 15.1 overs with a single shot to mid-off, his innings was marked by explosive boundaries throughout and paved the way to victory for the Gladiators.
The previous partnership of Shehzad and Ahsan Ali (47 runs) did an admirable job in chasing the target with multiple boundaries to their credit.
Shane Watson was the first man to go down from the Gladiators' side after he was run out by Umar Amin at 2.4 overs. He scored 7 runs off 6 balls.
Despite losing Watson early, the side managed to score 57 runs in the first six overs.
Ali was out next at 7.4 overs on Riaz's quick delivery. He hit the bat down to short midwicket where Sammy was ready to catch it. He added 25 runs off 18 balls to the total including three 4s and a 6.