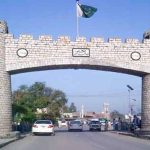 ISLAMABAD: Foreign Minister Shah Mahmood Qureshi has stressed for bolstering trade and economic relations amongst the regional countries.
Addressing a ceremony in connection with Economic Cooperation Organization Day in Islamabad on Tuesday, he said the goal could be achieved by improving connectivity through rail, roads, ports and use of latest technology.
Highlighting the significance of the ECO, Shah Mahmood Qureshi said the organization gives great importance to the objectives of regional peace and development. He said efforts are required to enhance cooperation amongst the ECO countries at different levels.
He assured that Pakistan will continue to play its role to promote cooperation amongst the regional countries in order to achieve the sustainable development goals.