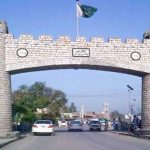 LAHORE: After consultation with the government, the Markazi Shura has postponed the Tableeghi Ijtema amid the fears of spread of coronavirus.
It also urged its workers, women, elders and children to offer prayers to seek mercy of Allah Almighty.
According to instructions issued by the Markazi Shura, all tableeghi groups will stay at the places where they are currently staying.
Moreover, tableeghi groups will not patrol, deliver lecture and gather the people. All tableeghi groups will cooperate with the administration.