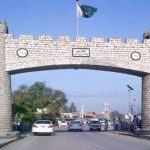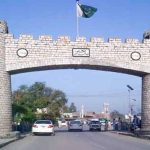 ISLAMABAD: Federal Investigation Agency (FIA) on Tuesday morning has thwarted an attempt of former Senior Superintendent Police (SSP) Malir, Rao Anwar to flee the country.
According to media reports, the FIA has stopped Rao Anwar from leaving the country via Benazir Bhutto International Airport here in Islamabad.
The reports added that Rao Anwar sent his documents to the airport with the help of a friend.
FIA rejected the documents of Rao Anwar on the basis of doubt, media reports said and quoted that the former SPP had not been taken into custody.
While some other media outlets reported, that Rao Anwar was arrested from the airport while he was trying to escape.
They added that Rao Anwar had changed his appearance and was aboard a Dubai-bound flight.
Meanwhile, some media organizations also run tickers quoting Rao Anwar in which he rejected the news reports regarding his escape.
It merits mentioning that Rao Anwar – accused of the extrajudicial killing of Naqeebullah Mehsud, a youth from South Waziristan Agency, during a fake encounter – refused to appear before an inquiry committee formed to investigate the encounter.
Following his refusal, the police raided house of the former SSP to arrest him but he was not there.
The inquiry committee head has said that Anwar would be arrested if he did not cooperate with the probe body.