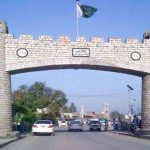 ISLAMABAD: Special Assistant to the Prime Minister on Information and Broadcasting Dr. Firdous Ashiq Awan says Pakistan Tehreek-e-Insaf has always been leading the efforts for independence of judiciary and rule of law in the country.
In a tweet, she said references against judges is a constitutional matter and has to be addressed by the Supreme Judicial Council.
The Special Assistant on Information said lawyers of the country always undertook efforts to uphold supremacy of the constitution and protect democracy in the country.
She said the lawyers' community should use its wisdom and capacity for the government's reform agenda to strengthen judicial system in the country.