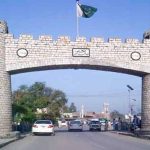 ISLAMABAD: Return of Temporarily Displaced Persons (TDPs) of North Waziristan from Afghanistan is in progress.
An official of FATA Disaster Management Authority told that more than six thousand and six hundred TDPs families have returned so far to Baka Khel camp near Bannu from Afghanistan.
They will be sent to their native areas in North Waziristan after completion of necessary formalities.
Efforts are underway to bring back the remaining four thousand TDPs families from Afghanistan at the earliest.
They had gone to Afghanistan after launching operation Zarb-e-Azb against terrorists in North Waziristan in 2014.