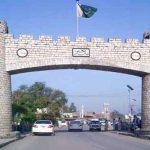 ISLAMABAD: Chairman Pakistan Tehreek-e-Insaf (PTI) Imran Khan on Tuesday said that his provincial government is ready to hold re-election of local government in Khyber Pakhtunkha.
Speaking to media, he said that his government is ready
"We are ready to hold re-election of local governments in the supervision of Pak-Army," said Imran Khan while talking to reporters.
It was the largest local government (LG) elections in the history of Khyber Pakhtunkhwa (KP), said Khan adding it was the responsibility of Election Commission of Pakistan to hold free and fair election.
On this occasion, he also expressed dissatisfaction over Jumaat-e-Isalmi rigging elections in local bodies elections.