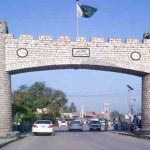 LAHORE: Federal Minister for Railways Khwaja Saad Rafique on Saturday appeared before the Supreme Court in a suo moto notice taken by the chief justice of Pakistan over Rs 60 billion losses to the Railways.
A two member bench headed by the chief justice is hearing the proceedings of the suo moto case in the alleged corruption in Pakistan Railways at the apex court's Lahore registry.
The summon orders of the minister was issued on last hearing of the apex court in Lahore on April 07 and he was directed to explain the situation in his ministry.
In last hearing, the chief justice remarked that claims were made of the institution running on profit in the public gatherings but the situation on ground is quite different from it.
The CJP applauded the Indian Railway Minister Lalu Prasad and said that despite being an illiterate, he made the railways a profit earning institution in India."His theory is now taught in Harvard University," he said.
He remarked that this is not a kingdom in which the King is authorized to do whatever he wanted to and directed the minister and concerned officers to appear before the court in next hearing scheduled for April 12.The court also directed the officials to appear before the court with relevant documents and apprise the court regarding the reasons for the losses.
The minister also responded to the summon on Twitter and said that he was deeply hurt by the judges remarks and is ready to brief the court on the situation at any time. "After briefing, the court will applaud our efforts," he said.