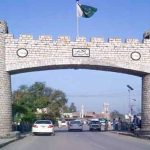 ISLAMABAD: Muttahida Qaumi Movement-Pakistan (MQM-P) chief Dr Farooq Sattar on Thursday challenged the jurisdiction of Election Commission of Pakistan (ECP) to hear a petition pertaining to the party's convenership.
Sattar submitted a petition in the ECP against a decision of approving a petition filed by Rabita Committee-led Bahadurabad group for hearing.
The ECP couldn't hear the party's internal affairs, the MQM-P leader contended in his petition.
The petitioner also pleaded with the commission to dismiss the petition submitted by the party's splinter group.