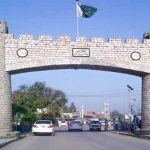 ISLAMABAD: Federal Information Minister Fawad Chaudhary on Sunday, in an exclusive telephonic conversation with his Saudi Arabian counterpart Turki Al-Shabanah, exchanged greetings, views and perspectives regarding ties between both countries ahead of Saudi Crown Prince Mohammad Bin Salman's visit to Pakistan in the next month.
The minister stated that the crown prince's visit to Pakistan would strengthen bilateral relations which were based on mutual respect, cooperation and trust.
Moreover, Pakistan and Saudi Arabia are expected to sign memoranda of understanding (MoU) worth billions of dollars during the crown prince's visit.
Saudi Arabia has already approved $6 billion bailout package to Islamabad to recover from economic crisis during Prime Minister Imran Khan s visit to Saudi Arabia in October 2018.