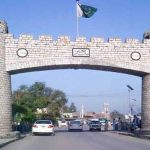 ISLAMABAD: The Supreme Court of Pakistan on Wednesday asked the Sharif family to produce documentary evidence to establish prime minister's son Hussain Nawaz as beneficial owner of Park Lane flats in London, in accordance with the family's claim.
The Supreme Court resumed Panamagate case hearing. During hearing of the case, Justice Azmat Saeed Shaikh questions Sharif family's counsel Salman Akram Raja, where is the document which could show Hussain Nawaz is the beneficial owner of Landon flats?
The top court judge also asked the Sharifs' counsel to provide the family's agreement with Minerva Services Limited, a company which the premier's family claims is a service provider to Nielsen and Nescoll offshore companies owned by the PM's son.
"Let's call a spade a spade and show us relevant documents that could reveal who gave payment to service providing company (Minerva)," Justice Azmat asked.
Meanwhile, Justice Asif Saeed Khosa, who is heading a five-judge larger bench of the apex court in the Panamagate case, in his remarks said, "This is the stage which will make or break the Panamagate case."
Justice Khosa expressed wonder that four apartments in London's upscale area were acquired for two students (Hussain Nawaz and Hassan Nawaz) in 1990s.
On this, the Sharif's counsel claimed that Prime Minister Nawaz Sharif's nephew Hamza Shahbaz was also studying in the UK at that time. However, he expressed his inability to provide complete documents regarding the ownership of London apartments.
"It will not be possible to give every document regarding the money trail," Raja told the larger bench, which is hearing a slew of petitions against Sharif family's alleged corruption.
Justice Khosa observed that the issue was not related to dependency of prime minister's daughter Maryam Nawaz but it pertained to the ruling family's integrity.
The top court judge also observed that there was no document which could show how bearer shares regarding the ownership of London flats were transferred to Sharifs by the Qatari royal family.
Another judge Justice Ijazul Ahsen remarked that no document had been produced regarding the generation of money by Qatar investment as well as getting the ownership of London flats. Justice Ejaz Afzal Khan asked Raja to tell the top court how the London flats were purchased by the Sharif family.
The hearing of the Panamagate case was adjourned last week as Justice Sheikh had been hospitalised in Rawalpindi Institute of Cardiology following chest pain. Doctors had advised the judge to undergo medical examination after seven days. Daily hearings of the Panama case discontinued after Justice Sheikh's illness.