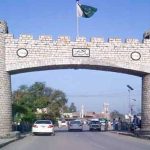 ISLAMABAD: The Supreme Court has barred private channels from airing Indian shows and other content.
The court suspended on Tuesday the Lahore High Court's verdict giving permission to private channels to air Indian content.
PEMRA filed an appeal against the verdict. The court decided to hear the petition too.
Justice Gulzar Ahmed asked if the people want to watch Indian content now?
In 2006, India approved the policy to air 10% foreign content, said PEMRA lawyer. It was decided that if Pakistan airs Indian content then Indian should also show Pakistani content, he remarked.
India, however, has imposed a restriction on Pakistani shows and content. "Pakistan restricted Indian content when Indian restricted our shows and channels," he said.
Justice Ijazul Ahsan said that the high court doesn't have the authority to interfere in PEMRA's affairs.
The case has been adjourned indefinitely.