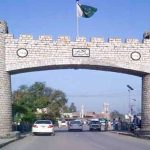 ISLAMABAD: The Supreme Court (SC) of Pakistan on Thursday decided to indict State Minister for Interior Tallal Chaudry in case pertaining to a contempt of court.
A three-judge bench of the apex court headed by Justice Ejaz Afzal Khan heard the contempt case against the Pakistan Muslim League-Nawaz leader today.
The bench decided to frame charges against the minister in the next hearing fixed on March 14.
Chaudry has been summoned in person for the next hearing.