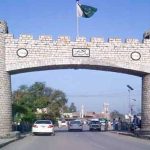 ISLAMABAD: The Supreme Court (SC) on Wednesday deferred for a day to indict State Interior Minister Tallal Chaudry's in case related to contempt of court.
Talal Chaudry appeared before the court and pleaded the bench to hear his plea before framing charges.
Justice Ejaz remarked that the defendant can plead his case later as charges would be framed today.
He remarked that the court did not want to waste any more time.
Chaudry's counsel Kamran Murtaza argued that there were precedents of several court judgments when the bench has shown leniency in such cases.
Justice Maqbool Baqar observed that the matter was not related to dishonoring an individual but an institution.
However, the hearing was adjourned for a day after Chaudry's counsel informed the bench that he has to attend a funeral today.