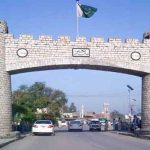 ISLAMABAD: Supreme Court (SC) of Pakistan on Friday dissolved the governing body of Pakistan Medical and Dental Council (PMDC).
Hearing a case pertaining to the legal status of PMDC, Chief Justice Saqib Nisar formed an interim committee to run the affairs of PMDC.
He also made SC judge Justice Shakir Ullah as head of the interim committee.
During the proceedings, the Chief Justice remarked that the interim committee would hold elections of PMDC and would run affairs of the body until its new council takes charges.
Attorney General, along with representatives of four provinces and the capital, would also be part of the interim setup, he observed.
Chief Justice maintained that he would personally monitor the entire process.