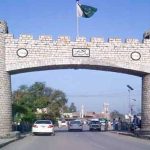 ISLAMABAD: The Supreme Court on Wednesday stopped the Drug Regulatory Authority of Pakistan (DRAP) from increasing the prices of medicines in the country until appointment of a regular chief executive officer of the regulator.
The apex court resumed hearing a suo motu notice against the increase in prices of medicines earlier today.
As the hearing got under way, the chief justice expressed his annoyance at the failure of DRAP to name a regular CEO and directed the regulator to keep the drug prices frozen until issuance of a notification by the government in this regard.
"Why has a [regular] chief executive officer not been appointed [by DRAP] despite the court's order?" Chief Justice Mian Saqib Nisar questioned.
The drug-makers' counsel, Makhdoom Ali Khan, informed the court that the government and drug-makers had agreed on an increase in the prices of drugs, due to the recent hike in dollar rates. But there would be no increase in the drug prices until the government issues a notification in this regard, the lawyer added.
The deputy attorney general told the court that DRAP will forward its recommendations to the cabinet next week. A notification regarding the drug prices would be issued after the cabinet's decision.
Justice Ijaz-ul-Ahsan remarked that the drug prices would remain frozen until an official notification is issued.
The court then directed the health secretary to prepare a summary regarding appointment of DRAP's chief executive, and to send the summary within two days. The regulator would have to decide on the summary within 15 days, the court instructed.
DRAP was established under the DRAP Act 2012 to provide effective coordination and enforcement of the Drugs Act, 1976 and, as its website states, to bring harmony in inter-provincial trade and commerce of therapeutic goods.
The tenure of DRAP's former CEO had expired on February 1 this year, the Senate was told earlier this month. On February 6, Additional Director Dr Sheikh Akhtar Hussain was named CEO under an interim arrangement.