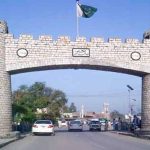 ISLAMABAD: Supreme Court of Pakistan on Thursday issued notices to Prime Minister Nawaz Sharif Hassan Nawaz and Hussain Nawaz over the Panamagate petitions seeking the Prime Minister Nawaz Sharif's disqualification.
A three-member bench of the Supreme Court, headed by Chief Justice Anwar Zaheer Jamali, took up the five constitutional petitions on Panama Leaks issue.
The bench also included Justice Ijazul Hassan and Justice Khilji Arif Hussain.
Pakistan Tehreek-e-Insaf (PTI), Jamaat-i-Islami (JI) and Pakistan Awami Muslim League in their petitions have urged the apex court to set up a commission to investigate Panama Leaks issue and for the disqualification of the Prime Minister for concealing assets.
The judge has remarked that the decision to deem the petitions admissible for hearing will be made after hearing the stance of Attorney General and all the parties mentioned in the petition.