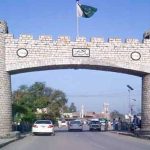 ISLAMABAD: The Supreme Court of Pakistan ordered on Wednesday the immediate construction of Bhasha and Mohmand Dam.
The SC bench headed by Chief Justice of Pakistan Mian Saqib Nisar heard a case related to scarcity of water and construction of new dams.
In the court order, it was said that the water resources are pertinent not only for human lives but for the country's stability.
It further said that the Council of Common Interest did not express any reservation against Bhasha and Mehmand Dam.
"How much water are we wasting?" the CJP, during the hearing, remarked.
The ministry of power and water responded that water worth millions of dollars is being wasted.