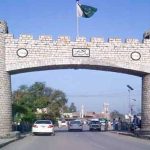 ISLAMABAD: The Chief Justice of Pakistan on Tuesday ordered Shaheen Air to pay monetary compensation to over 214 passengers who were left stranded in China for a week, after their flight was abruptly cancelled following a payment dispute between the airline and the Civil Aviation Authority.
After remaining stuck at the airport in the Chinese port city of Guangzhou since July 29, the passengers were finally brought back home via a Shaheen Air flight on Monday. The passengers were said to have faced immense difficulties amid the blame game between the CAA and Shaheen Air, with a few also reported to have fallen sick as they waited to return home.
A three-member bench of the Supreme Court headed by Chief Justice Saqib Nisar resumed hearing its suo motu notice on the matter today. The apex court had last week ordered the airline to ensure all stranded passengers were flown back home by Monday and compensated fairly.
As the hearing got under way, the chief justice remarked that the passengers had suffered unusual mental strain by being stranded for so many days at the airport, and ordered the airline to pay monetary compensation to all the affected passengers.
The chief executive of Shaheen Air, who was summoned before the bench today, said the airline could pay Rs5 million in compensation and asked the court to determine an amount for the purpose.
CJP Nisar remarked that the airline should pay Rs0.1 million to each passenger who went through the ordeal.
The Shaheen Air CEO responded that he would consult with the finance department, and blamed the CAA for the fiasco. He further informed the bench that the airline had borne passengers' expenses.
The chief justice remarked that many passengers had been forced to borrow money, while the embassy also lent out support to them.
The top judge then ordered the official to inform the court till August 20 about how much money the airline would be paying to the passengers in compensation. He also instructed the CEO to apprise the court of the airline's dispute with the CAA in written form.
The court adjourned the next hearing till August 20.