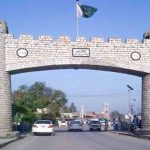 ISLAMABAD: The Supreme Court rejected on Thursday the decision of an election tribunal in favour of PML-N leader Khawaja Saad Rafique.
Rafique, the former railways minister, was elected MNA on Lahore's NA-125 seat after bagging 123,416 votes. PTI's Hamid Khan, who secured 84,495 votes, had challenged Rafique's victory, saying that the election had been 'rigged'. An election tribunal had ordered re-election in the constituency.
Rafique challenged the tribunal's verdict in the Supreme Court. On Thursday, the top court rejected the tribunal's decision and upheld Rafique's appeal.