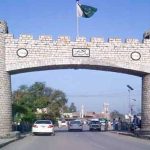 ISLAMABAD: The Supreme Court of Pakistan on Wednesday reserved its verdict in the contempt of court case against Pakistan Muslim League-Nawaz (PML-N) leader Talal Chaudhry.
The PML-N leader has been directed to ensure his presence in the court during the announcement of the decision.
A three-member bench, headed by Justice Gulzar Ahmed, resumed hearing the case today.
Kamran Murtaza, who is representing Chaudry in a contempt case initiated against the then-state minister, on account of "derogatory and contemptuous speeches/statements" with regard to the court.
The defence counsel informed the court that the Supreme Court's registrar had written a note to the Chief Justice of Pakistan Justice Mian Saqib Nisar on February 1, 2018, stating that a video clip of his client was contemptuous and was creating hindrances in legal proceedings.
The note said that contempt proceedings against Chaudry should be taken up in compliance with Article 204. which deals with contempt of court against a high court or the Supreme Court, Murtaza informed the court.
"The note was presented on February 1, and an order was issued on the same day, along with a notice," he said.
"However, my client, in the content on which the suo motu notice was taken had in fact said that disrespecting judicial mandate was the biggest contempt."To this argument, Justice Ahmed said that he was unaware of the documents that the defence counsel had spoken about. "The court had taken up contempt proceedings on two speeches [delivered by Chaudry]," the judge observed.
"We are not aware of the documents that you have mentioned, nor aware where they have come from," Justice Ahmed told the defence counsel.
Murtaza then responded by saying that the documents he had mentioned were sent to the chief justice by the registrar through a note. "Following the chief justice's order, 22 speeches were collected," the defence counsel contended.
Chaudry's legal counsel further said that the proceedings against his client were taken up on the basis of two speeches that had a three-minute duration each. "The reasons for contempt were not listed in the notice," he argued. The defence counsel further contended that only two of the 117 television channels were monitored. "According to Pakistan Electronic Media Regulatory Authority (PEMRA) DG Operations Haji Adam, all of the 117 channels on air are monitored. But there is nobody in Pakistan who can take up so much work," Murtaza said.
Responding to the defence counsel's argument, Justice Ahmed said that there was definitely someone in Pakistan who was helping the country run effectively. Murtaza responded by saying that even PEMRA had not taken an immediate notice of both speeches of his client.
"The court will not take lead from PEMRA to reach a verdict; it will base its decision on the law," said Justice Ahmed.