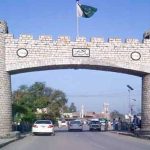 ISLAMABAD: Supreme Court (SC) on Wednesday has summoned Shoaib Sheikh, other accused and registrar of high court in Axact fake degree scandal case.
During the hearing, Director General Federal Investigation Agency (FIA) told the court that the clients used to send money in accounts from where, the amount was transferred to Pakistan.
He revealed that forged degrees were then dispatched to America from Pakistan via Dubai.
Chief Justice of Pakistan (CJP) Mian Saqib Nisar asked to provide the names of the suspects and number of appeals filed in the high court over which, DG FIA said that he will do the needful in an hour.
Country's dignity is important than everyone, CJP added.
Mian Saqib further directed the concerned courts to conclude these cases in one and a half month.
On May 27, 2015, Federal Investigation Agency (FIA) had detained at least 32 employees including the executive body members and CEO during raids in Rawalpindi and Karachi after the New York Times published a story about issuance of millions of fake degrees by Axact.
FIA had also seized the main server, computers and files from the office and demanded the company to provide web hosting records for the past ten years.
The officers had also traced printing press that published fake degrees and included its owner Abdul Rauf in the witnesses list.
58 of Axact degree-holders in Islamabad and Rawalpindi were identified while responses from more than 4500 foreign degree-holders were also been received.
After Axact, Bol TV was also banned due to accusations regarding illegal purchase of equipments in the channel. It was said that the equipments installed at the seventh and ninth floor of company's office were been bought illegally.
Additional District and Sessions Judge (ADSJ) Pervaizul Qadir Memon in Islamabad was also suspended over an accusation of acquitting Axact owner after allegedly receiving Rs5 million bribe.