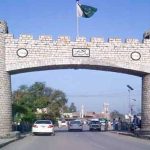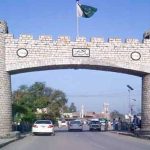 ISLAMAABD: Supreme Court (SC) on Wednesday took notice of the government's failure of not extending the tenure of accountability court Judge Mohammad Bashir, hearing corruption references against Sharif family.
Chief Justice of Pakistan (CJP) Mian Saqib Nisar summoned the law secretary to explain as to why the government had not done anything in this matter despite Islamabad High Court's (IHC) summary seeking an extension in the judge's tenure.
Earlier, IHC had forwarded summary to law secretary seeking to extend the tenure of Justice Bashir for timely completion of hearings against the Sharif family.
However, no action has been taken so far.
Since September 2017, Justice Mohammad Bashir is hearing London flats, Al-Azizia Steel Mills and Flagship Investment references against ex-prime minister Nawaz Sharif, his daughter Maryam Nawaz and son-in-law Captain (r) Safdar and also leading assets beyond income case against former Finance Minister Ishaq Dar.
He was appointed in 2012 while the federal government, on the suggestion of IHC, extended his tenure for three years in 2015.
Now, the judge is going to retire on March 13 this year.