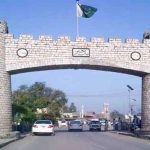 ISLAMABAD: A three-member bench of the Supreme Court of Pakistan, headed by Justice Ejaz Afzal Khan, will conduct a hearing on reservations raised by Prime Minister Nawaz Sharif's son, Hussain Nawaz.
The application submitted by the premier's son raised reservations regarding two members of the Joint Investigation Team (JIT) formed to probe Panamagate as per the apex court's instructions.
The hearing is scheduled for May 29. The contentious members of the JIT are Bilal Rasool and Amer Aziz.
The JIT is to be headed by a senior FIA officer not below the rank of additional director general who has firsthand experience of investigating white-collar crime.
The team will consist of a NAB representative, a nominee of the SECP familiar with money laundering and white-collar crime, an SBP officer, and seasoned ISI and MI officials, to be nominated by their respective director generals.