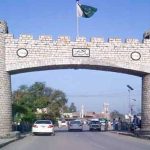 ISLAMABAD: The Supreme Court (SC) would remain open on February 18 and court proceedings would be held at per schedule.
According to Registrar Supreme Court, the cases fixed for February 18 would be heard as per schedule and the court would remain opened on Monday.
The interior ministry has announced local holiday in Islamabad.