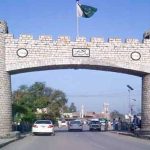 ISLAMABAD: The Supreme Court of Pakistan on Tuesday upheld decision of Election Commission for re-polling in PK-23 Shangla on 10th of this month.
Hearing the case in Islamabad today, a three member bench of the apex court rejected petition of Shaukat Yousafzai against verdict of the Commission.
The Election Commission had declared elections in the constituency null and void as less than ten percent women voters exercised their right of franchise in the general elections.