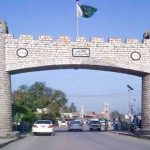 ISLAMABAD: Supreme Court Bar Association (SCBA) on Sunday announced to observe three-day mourning from today over the demise of human rights advocate Asma Jahangir.
Late Jahangir, who died of cardiac arrest on Sunday morning in Lahore, had served as the president of SCBA during her decades-long career.
The former SCBA president passed away today at the age of 66, her family confirmed to the media earlier in the day.
Meanwhile; lawmakers, Chief Justice of Pakistan (CJP) Mian Saqib Nisar, politicians and people from almost all walks of life expressed grief over her demise and extended condolences to the grieving family.
CJP Justice Mian Saqib Nisar arrived the residence of Late Asma Jahangir and expressed his condolences with her bereaved daughter. Renowned lawyer and Pakistan People's Party (PPP) Senator Aitezaz Ahmed was also with the CJP on the occasion.
Condolences started to pour in over the mainstream and social media following the demise of Asma Jahangir.
Prime Minister Shahid Khaqan Abbasi, President Pakistan Muslim League-Nawaz (PML-N) Nawaz Sharif, Foreign Minister Khawaja Asif, PPP leader and Senator Shery Rehman and Pakistan Tehreek-e-Insaf leader Shah Mahmood Qureshi also condoled with the grieving family.
Jahangir was the co-founder of Human Rights Commission of Pakistan and occupied the office of president of SCBA for two years from October 2010 to October 2012.