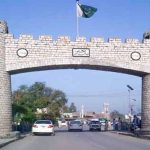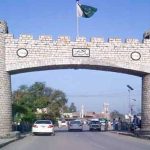 ISLAMABAD: Senate standing committee on parliamentary affairs has expressed concern over expected delay in announcement of results of the bye-elections in tribal districts.
Secretary Election Commission of Pakistan (ECP) informed the committee, which met with Sassui Palijo in the chair, that the results of the bye-polls in tribal districts could not be announced by 2pm of the next day of the polling.
Sassui Palijo said that the RTS would not work in tribal districts due to the issue of connectivity. She said that as per the law, the results should be announced by 2pm next day.
The secretary ECP told the meeting that regarding one constituency, the DRO has told the ECP that nothing could reach there before eight hours. He said that it would be impossible for the ECP to announce the official results as per the law. He said that RO and presiding officers would be incharge of the polling.
Sassui Palijo expressed concern over delay of the results. Musadiq Malik of the PML-N said that if the interior ministry has imposed ban on 3G, then the ECP should take permission for just one day for transmission of the results. He asked the ECP to take permission for using 3G for 12 hours. Senator Pervez Rashid said that there were many complaints regarding election tribal districts.
The secretary said that the PPP and some independent candidates had some complaints, which had been addressed. He said that no one complained about their movement in their areas. He said that whoever had approached the ECP for observing the election, they were given permission.