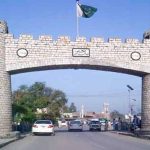 ISLAMABAD (Khyber News) : The Election Commission of Pakistan (ECP) will make the final decision regarding ballot papers for the Senate elections today (Tuesday). The ECP failed to arrive at a decision on Monday and consultations will continue in light of the opinion given by the Supreme Court.
According to sources, the Election Commission will decide today whether it will make ballot papers identifiable or secret. It is considering various proposals in this regard.
Reportedly, suggestions for putting a secret bar code or an indication on the ballot paper are also under consideration. Ballot papers will be printed after ECP's final decision. The Election Commission will print 2,600 ballot papers for the Senate elections set to be held on March 3.
Earlier, the Supreme Court of Pakistan, in its opinion on the presidential reference on open Senate vote, said that Senate elections will be held through secret ballot. The majority (4-1) opinion of the apex court stated that elections of the upper house of the parliament are held under the article 226 of the constitution of Pakistan. The apex court directed Election Commission of Pakistan (ECP) to use latest technologies to stop corrupt practices and emphasised that all institutions were bound to follow the ECP.