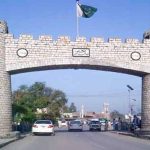 ISLAMABAD: Sessions of the National Assembly and the Senate will be held at the Parliament House in Islamabad on Monday.
The Lower House will meet at 4 p.m. while the Upper House will start its session at 3 p.m.
Both the Houses will discuss important matters of national and international importance, besides legislative business.