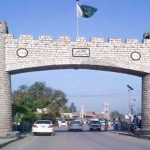 LAHORE: A petitioner on Thursday challenged the appointment of Najam Sethi as Pakistan Cricket Board (PCB) Chairman in the Lahore High Court (LHC).
It has been stated in the petition that no person can head a public office after the age of 65 according to the Supreme Court's (SC) directives and the laws, and Sethi is older than the mentioned age.
The petitioner opted the stance that people are rewarded with executive posts on the basis of favouritism, and asked the court to remove Sethi as the PCB chief because he is not eligible.