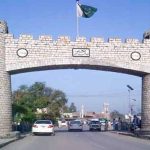 ISLAMABAD: Rejecting the report of Daily Mail, Pakistan Muslim League Nawaz (PML-N) Monday announced that opposition leader in National Assembly Mian Shahbaz Sharif would file defamation case against the UK-based newspaper.
Responding to allegations of Shehzad Akbar, the PML-N leaders Shahid Khaqan Abbasi and Marriyum Aurangzeb said that if "anyone has proof [of corruption against Sharif] they should take it to court".
Abbasi said that Shahbaz Sharif had sacked Naveed Ikram from the Punjab Power Company on corruption charges.
The former premier further said that every allegation hurled at PML-N by the ruling Pakistan Tehreek-i-Insaf was devoid of truth. He pointed out that Shahbaz had filed a defamation suit against Prime Minister Imran Khan in the Supreme Court but the latter had never appeared.
"Shehzad Akbar [special advisor to PM on accountability] is in-charge of assets recovery unit. It is Shehzad's mischief to get story [against Shahbaz Sharif] published in Daily Mail", alleged Abbasi.
He demanded accountability of all those involved in Peshawar BRT project. "It must be inquired from Shehzad Akbar and courtiers that how much public money has been spent on PM's tour", maintained Abbasi while stating that a whooping Rs100 billions have been spent on Peshawar BRT project but nobody is probing it.