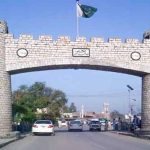 KARACHI: Chief Justice of the Sindh High Court (SHC) on Thursday appointed a judge to monitor the Joint Investigation Team (JIT) headed by Karachi Police Chief formed to investigate the May 12 carnage.
The SHC Chief Justice appointed Justice Salahuddin Panhwar to oversee the workings of the JIT probing the carnage.
On September 11, the SHC had ordered the formation of a JIT to probe into the mayhem.
Following the court orders, the Sindh government constituted a JIT on September 28 which would be headed by Karachi Police Chief.
The JIT will probe into the mayhem and apprise the monitoring judge about the progress after every 15 days.