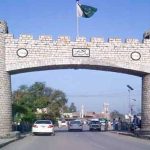 KARACHI: The Sindh High Court (SHC) Thursday sought progress reports about 50 missing persons from police, interior ministry and other institutions by May 29.
During a hearing of the missing persons case, Justice Naimatullah remarked that the police was not taking the missing persons issue seriously. He said that the police should have come to the court after recovering the missing persons.
The court directed the IG prisons to submit report about the persons who went missing from different jails.
Justice Naimatullah remarked that the missing persons issue was a serious mater. He said that police had failed to trace the missing persons for years.
The FIA informed the court that travel history of those missing persons who did not have ID cards could not be traced.
Justice Naimatullah observed that the authorities have failed to know reasons of citizens missing. He said that JITs also failed to fulfill its responsibilities.