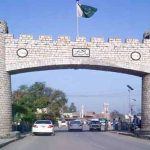 A special court in Lahore on Wednesday acquitted Prime Minister Shehbaz Sharif and former Punjab chief minister Hamza Shahbaz in a money laundering case.
The verdict was pronounced on Wednesday evening, hours after the court had reserved the verdict.
Special Court Central Judge Aijaz Awan on Wednesday heard arguments from the Federal Investigation Agency (FIA) in a case where Shehbaz and Hamza had filed an application to acquit them in the case.
During the hearing, the court asked the FIA to present evidence to substantiate their claims.
However, the FIA could not satisfy the court on the evidence it presented.
The court subsequently reserved a verdict in the case.
Later, it read out the verdict, accepting the applications and acquitting Shehbaz and Hamza, citing a lack of conclusive evidence that proves without a doubt the suspects committed the crime they were accused of.
As news of the verdict spread, gathered PML-N supporters started to celebrate, distributing sweet meats amongst them.