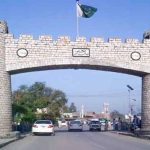 KARACHI: Former Punjab CM and PML-N leader Shehbaz Sharif filed an application with the Sindh High Court to stop the notification declaring PTI leader Faisal Vawda victorious on Karachi's NA-249 seat.
According to the plea, irregularities were reported during the polling and PML-N voters were prevented from casting their votes.
Shehbaz, who contested the election against Vawda on the seat, has demanded a vote recount.