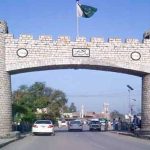 ISLAMABAD: Awami Muslim League chief Sheikh Rasheed Ahmed on Wednesday submitted an application in the Supreme Court of Pakistan, challenging the Elections Bill 2017 that helped Nawaz Sharif become chief of his PMLN party months after the apex court disqualified him.
The senior political stated in his application that a law could not be amended to facilitate a disqualified person.
Later, talking to media outside the Supreme Court building, he said he has filed the petition through lawyers.
He said an attempt has been made to qualify a man who was disqualified by five judges of the Supreme Court. "The bottom lime is that no disqualified person should become chief of a [political] party".
He criticised the PMLN for not being able to find a suitable person to head the party.
Rasheed said there was no instance in the history where an amendment was made to the Constitution against Supreme Court orders.