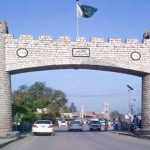 ISLAMABAD: Foreign Minister (FM) Shah Mehmood Qureshi on Friday has termed that the only solution of Kashmir dispute can improve the relation between Pakistan and India.
Talking to private news channel, Qureshi has said that the situation in Kashmir is very worrisome; the Line of Control (LoC) is constantly being violated. He also mentioned that the preparations are underway to end the special status of Occupied Kashmir.
Reacting to US President Donald Trump's offer for mediation to Kashmir dispute between Pakistan and India on 70 years long conflict, Qureshi said Trump offered mediation keeping in view the regional situation. "We thank Trump for repeating his offer, and we have expressed our willingness," he added.
"We want peace. Our focus right now is the Afghan peace process. If India tries to create any obstacle to the peace process in Afghanistan, then regional peace will suffer," Shah Mehmood Qureshi maintained. .
"India won't agree easily to the Kashmir talks. We urge the US to exercise its influence and persuade India to come to the table," the foreign minister said.