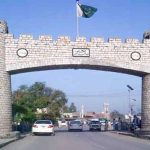 ISLAMABAD:The Ministry of Interior has decided to create a special task force to investigate the anti-Pak army propaganda campaign on social media.
According to sources, the special task force will include officers from the Federal Investigation Agency (FIA), Pakistan Telecommunication Authority (PTA), and the National Database and Registration Authority (NADRA).
According to reports a propaganda was carried out through 8 TikTok accounts, 44 Twitter accounts, and more than 50 Facebook accounts against the Pakistani army on social media. The special task force will be assisted by the police and law enforcement agencies, and will also provide recommendations regarding social media.
Meanwhile, the interior ministry has formed a special JIT for investigation into PTI's workers attacks on police and judicial complex. Addressing a press conference, interior minister Rana Sanauillah said that the JIT would present its report within 14 days, which would be presented in the court. He said that the JIT would comprise of Islamabad police officials, ISI, MI and IB officials.