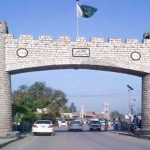 LAHORE: Pakistan Cricket Board (PCB) Chairman Najam Sethi has claimed that Sri Lanka and West Indies had confirmed their tour to Pakistan.
Najam Sethi Lahore after participating in ICC meeting held in New Zealand, talking to media at Allama Iqbal International Airport, Sethi said that the Sri Lankan team will tour Lahore on October 29 for the scheduled third and final T20.
On the occasion, PCB Chairman said that he met with officials of WI and Sri Lankan cricket bodies in sidelines of ICC meeting in New Zealand, where he discussed the upcoming tours of both teams, Najam Sethi added that the Sri Lankan and West Indies Cricket Boards have confirmed that their teams will visit Pakistan as discussed and finalized earlier.
In an attempt to revive international cricket in the country, after a successful hosting of World XI for three T20Is in Lahore last month, PCB had scheduled to host Sri Lanka and West Indies, the tourists had been promised security that is bestowed to heads of states.
To a question, PCB Chairman said that "We are preparing a case against Indian cricket board, which would be filed in December.
However, 40 Sri Lankan players had written to SLC asking the board reconsider the venue for the last game of the ongoing bilateral series.