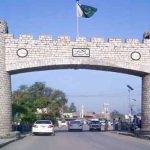 MUMBAI: Sri Lankan Prime Minister Ranil Wickremesinghe has said that his government will seek Pakistan help to trace the terrorists and eliminate them if needed.
In a interview to Hindustan Times, the premier responded to the questions related to the Easter Sunday's suicide attacks on churches and hotels in Colombo, in which over 350 people, including at least 45 children, were killed and hundreds injured.
He said that Pakistan has fully supported Sri Lanka's war on terror, adding, "I see this tragic event as further strengthening the trust that exists between our countries and increasing cooperation."
Earlier, Prime Minister Imran Khan Wednesday had telephoned his Sri Lankan counterpart Ranil Wickremesinghe and strongly condemned the Easter terror attacks on churches and hotels.
The Prime Minister conveyed his heartfelt condolences to the bereaved families and profound prayers for the speedy recovery of the wounded. He also offered assistance to Sri Lanka towards counter terrorism measures.
Sri Lankan security forces detained 18 new suspects in the Easter bombings as the government admitted Wednesday that "major" intelligence lapses had led to a failure to prevent the attacks.
The ISIS group's claim of responsibility for Sunday's strikes on three hotels and three churches increased pressure over ignored warnings of the bombings. The 18 new arrests were made in night-time raids using emergency powers, said police spokesman Ruwan Gunasekera.
Fifty-eight people are now in custody and more arrests are expected in coming days, deputy defence minister Ruwan Wijewardene told a press conference.
The government has said more attacks are possible and in a sign of the heightened tensions, authorities carried out at least two controlled explosions of a suspect package and vehicle on Wednesday.